And, the Fukushima mismanagement continues….
Mountain★Republic
RT.com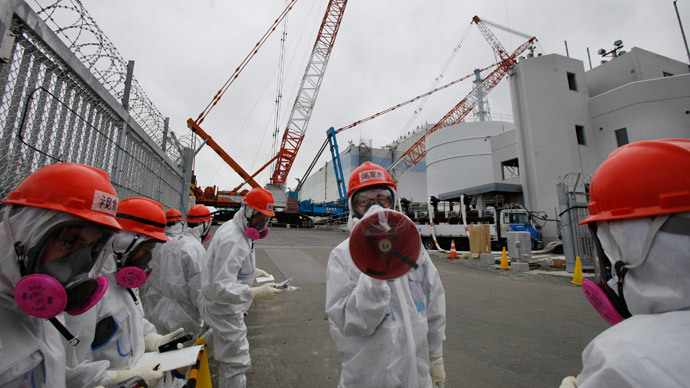 Reuters / Koji Sasahara / via RT.com
The source of the radioactive leak at the earthquake-stricken Fukushima Daiichi nuclear power plant was finally identified by the facility's operator TEPCO to be in the primary containment vessel of reactor 3, authorities reported.
It was in January when the crew of the plant first noticed that water was leaking through to the drain on the first level of the building housing the reactor.
Engineers probed the space with a camera and found the water leakage to be near a pipe joint that connects directly to the containment vessel.
There is still water inside the containment vessel due to the ongoing flow of the coolant used to keep the stricken reactor's temperature down.
The most likely scenario is that there's more water in the vessel than there is in the area where the pipes enter it, the Tokyo Electric Power Company believes.
View original post 304 more words